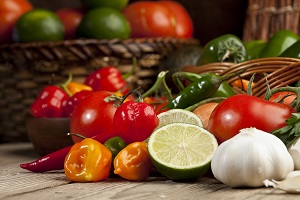 Veganburg - sustainable products that are rich in taste
VeganBurg, inspired by the 350.org's climate change campaign", is a concept that makes plant-based diets not only possible but positively enjoyable. This chain started in Singapore in 2010 with a commitment to making the best tasting plant-based burgers ever created. The restaurant was immediately popular and Veganburg opened its first international outlet in San Francisco in 2016. You still get the same great cooking aromas, the sound of food crackling in the pan and the perfect taste of a juicy vegan patty sandwiched between a fresh bun and finished with locally produced greens and gourmet sauces. The burgers on Veganburg's menu are great for the climate, great in taste and full of nutritional value.
Burgers have never tasted so good!
All of the food on the menu at Veganburg is entirely plant-based and free from animal, dairy and egg products. Many products are also gluten-free. To make your choice even easier the menu highlights the vitamins and minerals your burger will be loaded with. Fantastic prices and a quick delivery ensure that you will soon be tucking into great tastes. Flavour filled burgers include:
1 Chargrilled Satay, a nutty soy patty full of herbs and spices
2
Cracked Mayo made with egg-free mayonnaise
3
Tangy Tartar Burger with a rich and creamy cholesterol-free tartar sauce
4
Hawaiian Teriyaki adds a grilled pineapple slice and a tangy Teriyaki glaze
5
Smoky BBQ is a delectable mushroom patty in a smoky-flavored sauce
6
The Kiddie Burger is a yummy mayo mix with fries and frankfurters
For a little extra add a Salad Bomb or some hand-made Spinach Pops to your burger choice and pack extra flavour into your meal with a choice of delicious dips - Cracked or Corn Mayo, Smoky BBQ, Nutty Satay and Seasonal Specials. Finish your meal with a Vegan Chocolate Dessert or some Organic Brown Rice Ice-Cream on a stick. Guilt-free indulgence!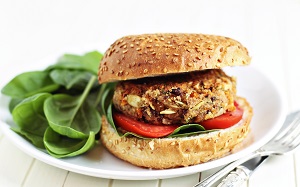 For speedy food ordering in Singapore, choose foodpanda
In the fast-paced modern world everybody wants their food quickly, so Veganburg in Singapore delivers speedy food which is not only good for your health, but good for the planet. This vegan restaurant creates a wholesome bridge between meat-based fast foods and healthier vegetarian dining. Go onto the foodpanda website, or for even speedier ordering, download the foodpanda mobile app to your Android device. Browse the menu and select your options. Choose a burger for a quick lunch or load it up with sides and desserts for a satisfying meal. Don't forget your drinks and when you're happy with your choices, head to the check-out and place your online order. You won't have to wait long for your burgers from Veganburg to arrive.
Enjoyed Veganburg delivery? Explore many more healthy options here!